Penplotter profit/loss, month of March 2021
Well, it turns out that this was a month of change. An inflexion point of before and after, and one that came much sooner than expected, to be honest.
Let's just get straight to the numbers for this month and then onto an overall picture.
Sales:
£1,477
Costs:
£782.55
March Profit:
£694.45
Overall Profit:
£1.37
Yes, we did it! We have actually made an actual profit.
📈 📈 📈
Thanks to someone very kindly buying all of the "Bug Doodles" I mentioned last month, we got a significant cash injection, that I admittedly spent a lot of on copper plates and equipment I'd been eyeing up for a long time.
Below is the list of expenses for the month.
| | |
| --- | --- |
| Postage & Packaging | £211.80 |
| "Paper" | £213.14 |
| Pens & Ink | £57.45 |
| Misc | £136.00 |
| Studio Rent & costs | £164.16 |
| | |
| Total expenses: | £240.43 |
🤖 🤖 🤖
Notes and observations
For those that have been following along from the start, you would have seen that I took all the initial expenses and put them into a spreadsheet as the starting point. The AxiDraw pen plotter, all the pens and paper I bought to try things out. Throwing out the pens that didn't work and doubling down on the ones that did.
The whole lot, before I'd even sold one thing, was (£2,493.71). That was the R&D debt I was starting with.
From that moment, the totals to date are...
| | |
| --- | --- |
| Initial costs: | (£2,493.71) |
| Expenses: | (£2,634.71) |
| Sales: | £5,131.99 |
Giving us a grand, all-time profit of £3.57, before tax and ignoring any form of hourly rate at all.
It's pretty amazing to look around my studio now, at the draw full of pens, shelves full of paper, the various inks and brushes, the new servos and even the whole studio space I'm in and know that every last bit of it has now been paid for by the art.
In my long-ass blog post about pricing art, I identified categories that art "business" can live in. I aimed for the "art pays for itself" category, and it's lovely to actually be there.
If all I do is carry on like this, then it means that all my pens and paper are "free", if we do really well, I may end up with a second AxiDraw! That's something to aim for.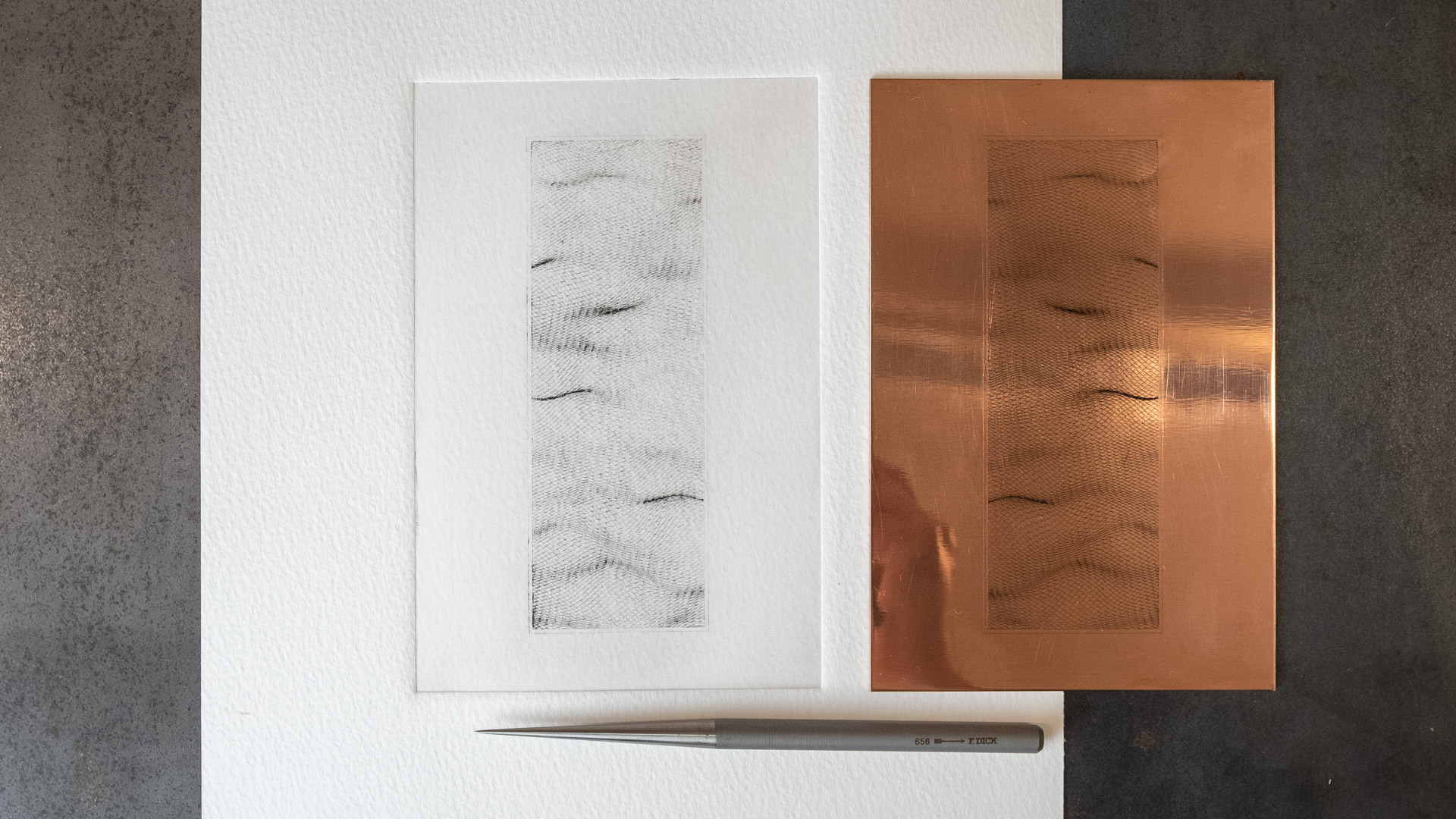 It's also giving me a bit more room to explore other aspects of print, like the copper plates I'm doing or the posters. Even the NFTs I "minted" for the sake of a) doing it, and b) a blog post.
Here's where the money went this month...
🤖 🤖 🤖
Fuller-ish expense breakdown
🤖 🤖 🤖
Before in previous months, when I made a "profit", I was really reducing the debt. I'd made a profit on sales vs expenses for that month, but overall just lost less money.
Now when I make a profit, I will have, excitingly, actually made a profit.
At the start of the month, I knew that when those nine pen plots got bought in one go, it would likely be the month I got rid of the debt. That's what gave me the freedom to explore other areas.
Hopefully, now I'll be able to do more of that, focusing on some things while developing others.
A month of change indeed!
𝌡 𝌡 𝌡