Weeknotes 64 - Homepage identity conflict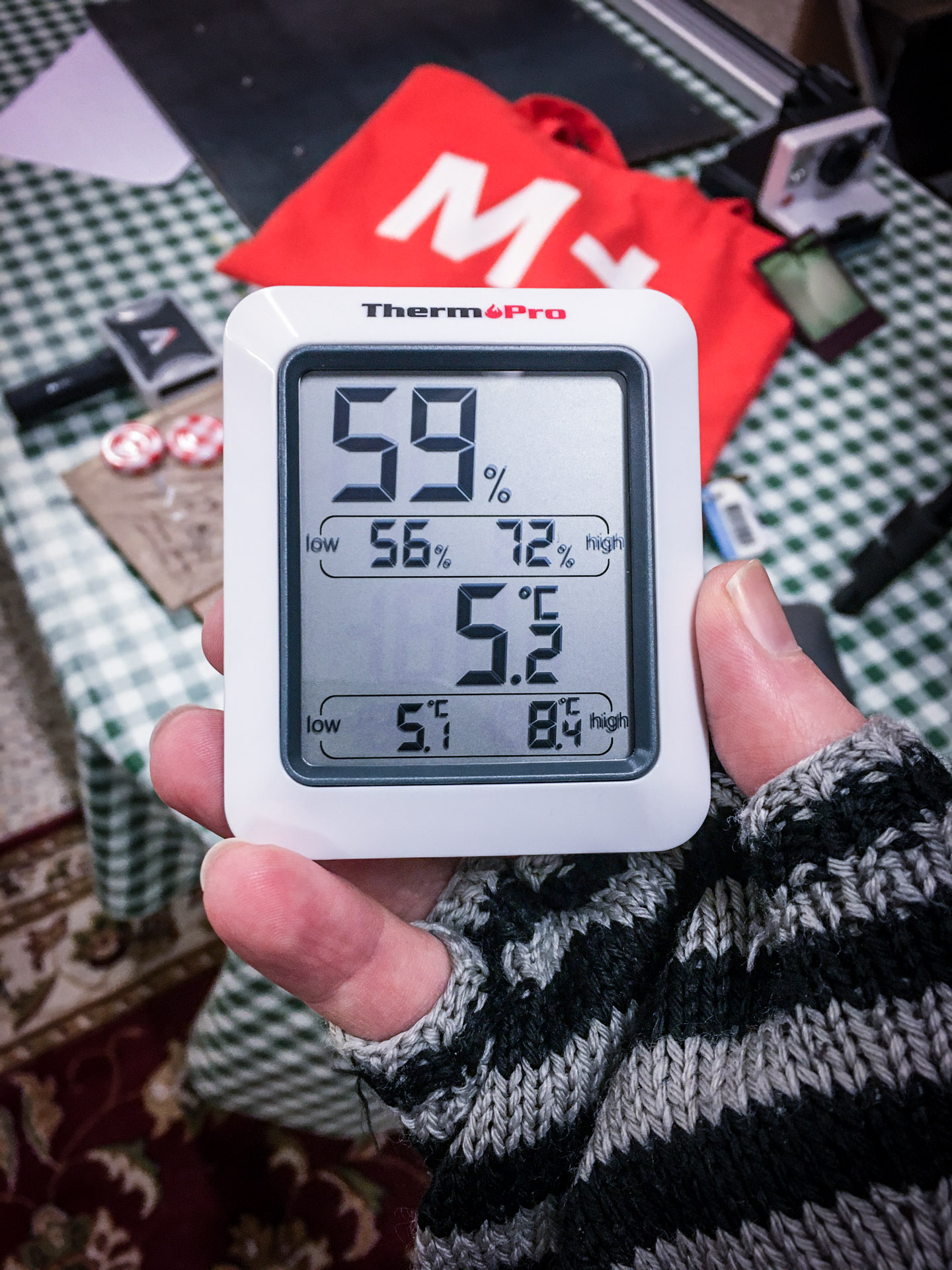 After skipping last week and cheating the week before, it seems a bit lax to come in this week with a "not much has happened", but I guess that's the kind of world we live in now.
Somehow, through the power of not being able to say no, I'm one of the directors for a "contemporary" art space in Shrewsbury's town centre.
The place is an old converted supermarket, designed (I assume) to stay relatively cool because of the meat, fruit and vegetables it'd be holding. The open plan-ness, no heating, high ceiling, and marble floors all keep the temperature so low that it can be somewhat inhospitable in winter.
Since I took on the roll just before the previous winter, we've had covid keeping everyone away, and two floods that could of, but ultimately didn't flood the area. I've generally been the only person in, sat on my own, Trevor the pen plotter singing away in the background for company.
This means it's been really lovely this past week to have a few more artists coming into the space and starting to do some work. There were a whole six of us (socially distanced, mask-wearing) artists in, in one time.
With the past couple of days of spring-like weather, the "road-map" out of lockdown, and the potential return of more artists, I'm feeling a lot more positive.
Shame the whole building is theoretically going to be demolished at some unknown point this year.
🧨 🧨 🧨
In boring website news
I used to have a section called "Projects" on the site, which held roughly "Things that I have made with code, that are more than a blog post, but less than a full-on website."
My optimistic belief that I would have time to do more projects had that section hanging around, un-updated, for far too long. To the point of being possibly more of an embarrassment than a showcase of how utterly brilliant I am.
Instead, I've just rolled them into all of the rest of the blog posts.
Meanwhile, I still have the awkward "Journal" section that I wanted to keep separate as I thought the frequency of those "quick-short-punchy" posts would flood out the "real" more properly thought out blog posts, but haven't. While the "Weeknotes" section possibly would.
At the same time, my "real" blog-posts are mainly about pen plotter art and are more often than not the end of month profit/loss reports. Which I'm starting to think should go into their own section.
Also going on is that I'm feeling more comfortable with the title of artist. Having established that while that role isn't going to blossom into my full-time job, it isn't a passing hobby where I get to buy all the new shinies and then move on to the next thing.
So while I currently have a purposefully terrible "homepage" on the internet, where I'm happy to be a blogger, blogging my thoughts, without them living somewhere more modern, like Medium or Facebook or somewhere else where I don't control them. At the same time, it doesn't scream "competent artist", where you instantly get an impression of what I do.
Other than Instagram and the shop, I don't display my artwork more permanently anywhere. I feel like I should have one of the trendy art sites that look something like these: Cargo: a site building platform for designers and artists.
I could have my blogging site and my portfolio site separate, but I'm left with the choice of which one lives at revdancatt.com.
If I put my artist's hat on, I want one (SEO driven) thing. If I put my "I have a corner of the internet that is my homepage, and I don't want to break links" hat on, then I want a different thing.
A problem I'm sure I could solve with good design.
Instead, for the moment, I changed the menu/navigation bar at the top of my site from tiny words to an ugly orange bar.
Then a little cry about how long it'll probably take to untangle everything, compared to how much spare time I have to do the untangling. Finishing off with acceptance (for the moment) that things have to move slowly, fiddling with code happening in the margins.
💻 💻 💻