here
Weeknotes 42, 43, 44, 45, 46 and 47
Well now. I decided to take a few weeks off. I put a fair bit of effort into August, with a lot going on on all fronts, leaving not much time to write. I took September to recover and here we are several weeks later.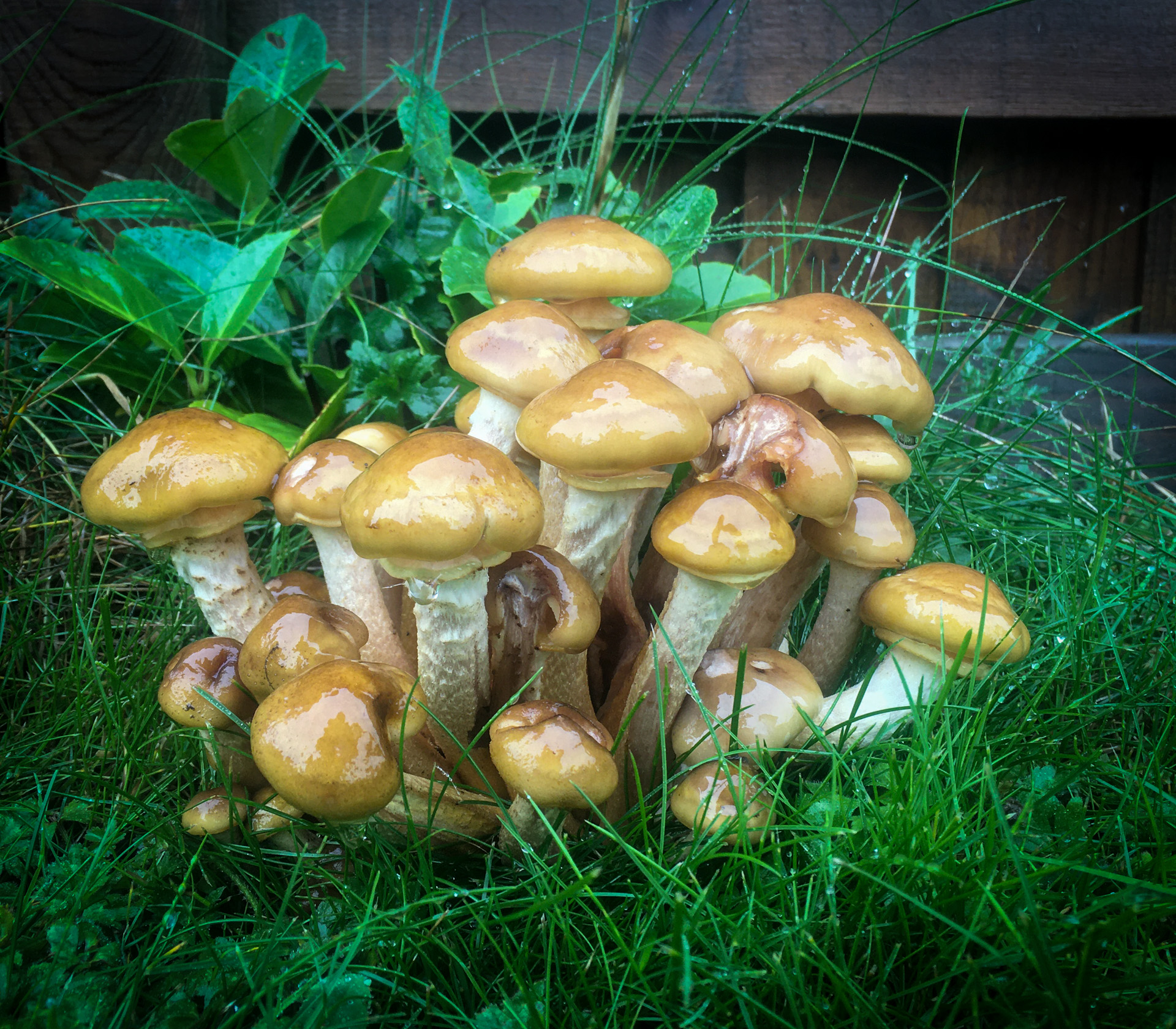 Those are growing in our back garden at the moment. Either cute or scary.
🍄 🍄 🍄
I wasn't expecting to write weeknotes this week, so I haven't been keeping notes, so three things to get back into the swing of things.
I've started working again, a bit more. I do work for museums and when the shutdown kicked in budgets got put on hold, because, well, uncertainty and no-one was going to museums. Now, still, no-one is going to museums, but online museum stuff has got it's budget back, generally. Hopefully, that means I get to write more museumy stuff soon.
I can get back to doing "Pretend Artist Hustle" updates. Last time I did an Instagram follower report, the mildest of metrics for being a successful artist, I had 1,769. Now I have 3,810, which is around 170 new follower a week. I get that that number doesn't really mean anything, but I have noticed it grows when I hustle and stays static when I don't. Which I guess means, more hustle = more audience = more sales (maybe).
I spent the last week trying to work out why people were suddenly interested in Wireless Application Protocol, and building websites for ancient Nokia phones.
 📱 📱 📱
So I guess this is me attempting to get back into the swing of things. I bet next week is twice as exciting!
📝 📝 📝
Trackbacks
revdancatt.com

tomcritchlow.com

londonintegers.com

ellis.revdancatt.com

noon.revdancatt.com
🔗 🔗 🔗
Blatant self promoting calls to action
You should totally follow me on these social medias, but mainly
Instagram
, or sign up for my
Newsletter
(it's great).
📸 👍 🐦
This page has been viewed







times since October 4th 2020