Weeknotes 019 - Quarantine
Well, yes, so, this is a thing now. After coming out of winter hibernation all ready for the spring, it looks like it's time to go right back into the second hibernation. A bit like second breakfast but about a million times less nice.
We were ahead of the game with the schools closing, having to self isolate at the start of the week, each of us tucked away in our own rooms. Using (for the moment) Discord for general chit-chat, and various members of the household meeting up in Minecraft or Stardew Valley for social interaction.
I decided now would be a good time to get back into Hearthstone. So when I made the late-night trip out to the art studio to pick up the last few art supplies I grabbed my Blizzard two-factor authenticator at the same time, tucking it into my pocket to keep it safe from being lost in the back of the car.
Which lead to this very sad sight later in the evening. Looking at the fob, sat in steaming hot water on the other side of the locked washing machine door while waiting anxiously for the water to drain and the locking timer to pass.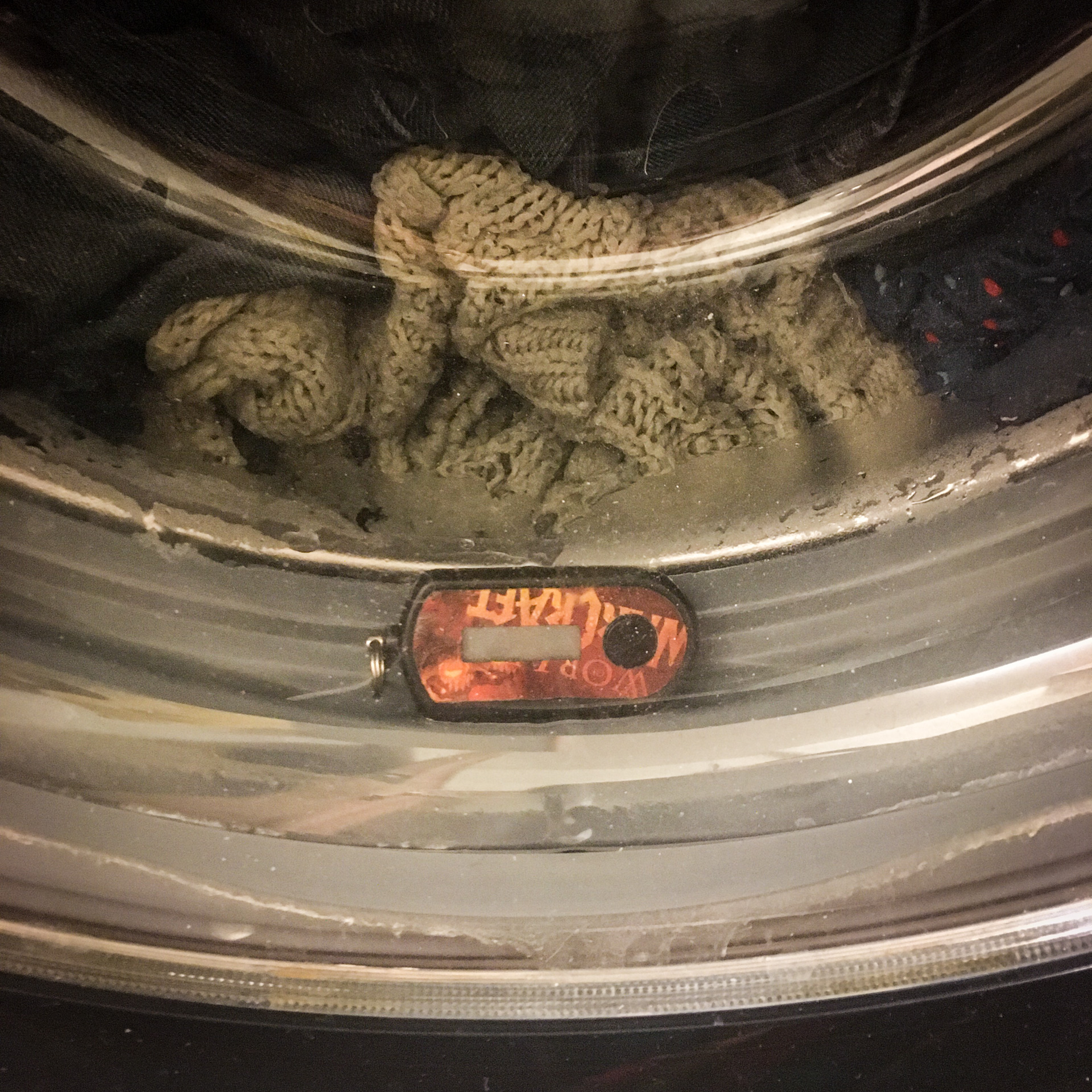 Fortunately after drying out it still works, so I'm not shut out of World of Warcraft, Diabolo or Hearthstone for however long lockdown remains in place.
🕹 🕹 🕹
I got the pen-plotter up and running in my room, everything is a bit of a tight squeeze in there but it works. All hooked up to the Mac Mini, with a tiny monitor and ThinkPad keyboard. Turns out I think I like this setup more than having it plugged directly into my laptop.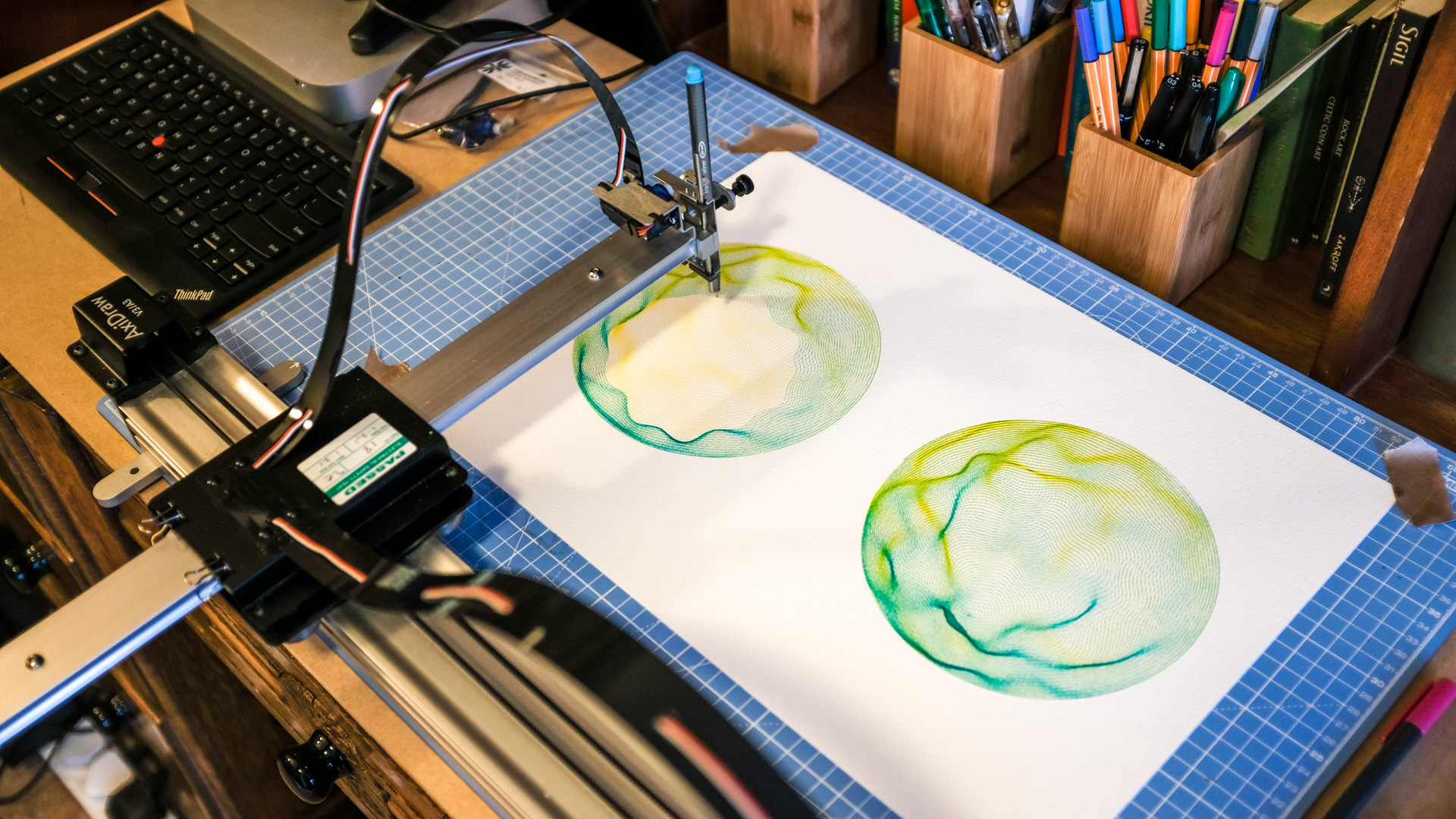 I was supposed to be setting up an online shop, and I should probably take advantage of some of this downtime to get some more of that done. Although it feels like a bit of a weird thing to be currently doing.
I decided to make some quick plots that I could maybe send out to friends, just to say quick "hellos". But I'm not sure how I feel about making it part of someone's job to have to walk around delivering things on my behalf, while decidedly not going out of the house myself.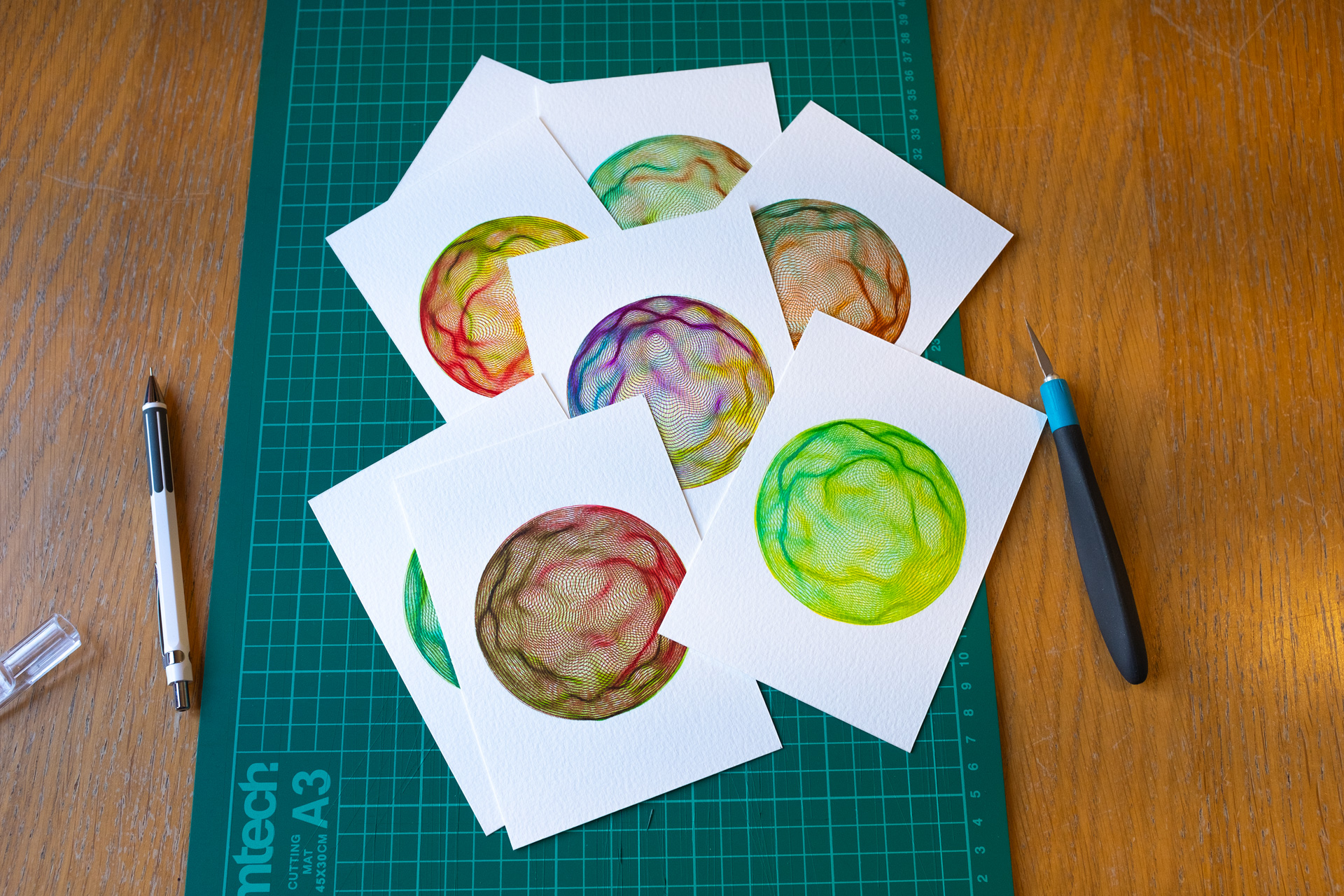 I think it's kind of ok because emails from Royal Mail tell me that essentially workers can get suited, gloved and masked up to carry on delivering letters should they decide to not self-isolate.
I haven't seen anything about them not delivering "spam" circulars, but it'd sure be nice if they didn't have to, only needing to deal with "real" post.
We'll see.
💌 💌 💌