Weeknotes 004 - Cyberport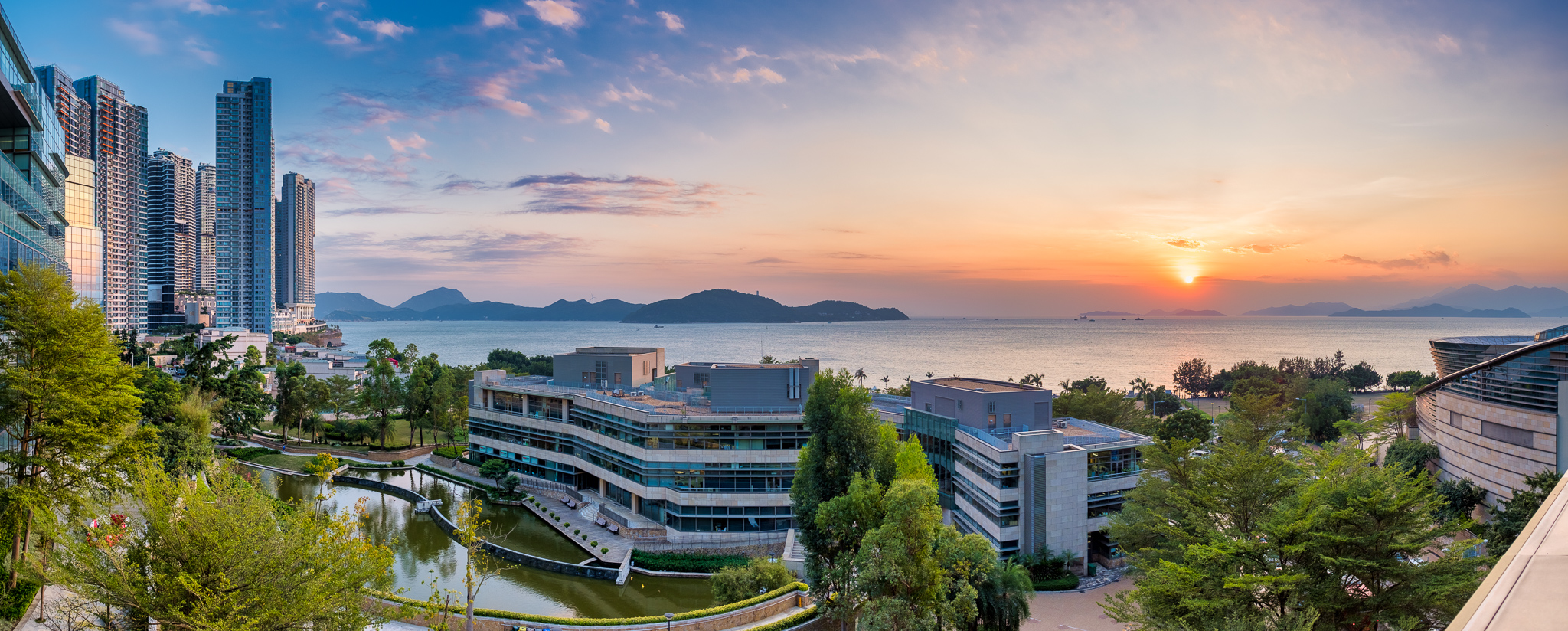 Feeling a bit POW POW POW POW POW POW this week.
1. I've spent the week here in Cyberport in Hong Kong. It feels like somewhere that's been magiked into existence directly from an architects vision of what a combined technology campus and social living space should be like. It's full of, you know, useful facilities, communal spaces, relaxing parks and various bits of fitness equipment casually dotted around.
It works by being not shit in the way it undoubtedly would be in England.
While back in the UK, the end result would be a perfectly predictable let-down compared to the initial computer renders, here it looks the designs have materialised at full scale, and I feel like a renderghost drifting around the pleasing mathematically curved pathways through perfectly distributed trees.
I have, to be honest, been mainly walking back and forth between the hotel and work so there's not much else to report.
* * *
2. I did head into Hong Kong proper to grab some pan-fried pork buns. Which are the best (and only) pan-fried pork buns I've ever had. George took me to get them the first time we were here doing an artists residency (George was the artist, I was the technology help). Since then each time I come to HK I make sure to go and get some.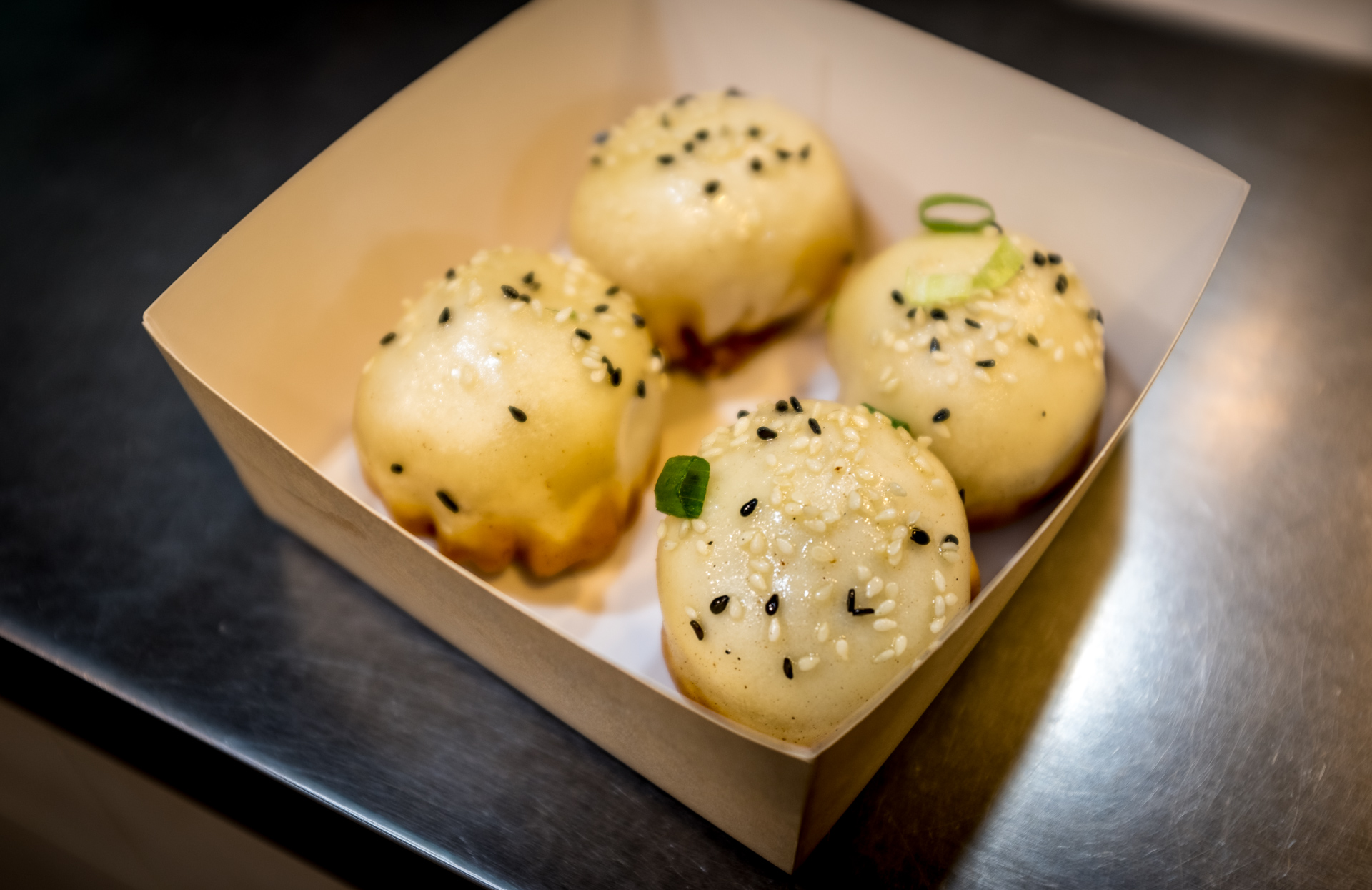 It's a bit weird to think that one time it'll be the last time I ever have them. They are lovely, I can't get them as good as this anywhere else, and they can't be shipped. At some point, my work here will finish and I won't really have a reason to come back. As great as they are I'm not sure I can justify a trip to HK just for the buns.
I don't normally have very strong feelings about food. I pretty much have no sense of smell, which seems to be a large part of enjoying the taste of things. Most of the time food is just something I have to do to not die. So it's kinda irritating to finally find a food that feels like a discovery, an actual favourite and it's halfway around the fuckin' world.
Like, why couldn't I fall in love with Doritos or something?
I suspect Chris Heathcote had something to do with the recommendation of them (I mean, I could ask, but wonky memories are so much more fun), so let me pass that recommendation on. Next time you're in Hong Kong check out Cheung Hing Kee Shanghai Pan-fried Buns, order them to eat in and be really careful not to scold your mouth when you bite into them.
* * *
3. Last week I wrote a little about how useless my Nokia phone was going to be. Turns out that was completely true. In getting to the aforementioned pork buns I took the hotel shuttle into the city and then basically had no choice other than to walk in roughly the direction I thought the buns were until I recognised some of the streets and then homed in on them. The type of thing I'd very much use the maps on a proper phone for.
What I didn't realise was how useless the Apple Watch was also going to be. When I got rid of the phone I knew I was getting rid of the one place I had the Apple Watch App. But it didn't bother me that much because I was more than happy not to be getting notifications on my watch, while I also happen to really like the countdown timer app on it. Enough to keep charging it each night and putting it back on each morning.
Turns out you can't change the time on the watch.
To change the time you need to use the app on the phone, which I don't have, and they don't have the app on the iPad either.
As soon as I arrived I discovered that I had no way to set the timezone on the damn thing.
A watch where you can't change the time more than an hour in either direction. I suspect I'll be going back to the CASIO W-86-1VQES, basically the CASIO F-91W but with a brighter light, or no watch at all.
* * *
4. Finally, a music update. This week I discovered "Signalwave", which is apparently kinda my jam. Even though I enjoy the aesthetic of Vaporwave (see Windows96) I've never been that keen on the music side of it. I don't have any particular nostalgia for walking around 80s malls that are playing music through tinny speakers, while fictional Windows startup sounds ping away in the background as someone plays on an Out Run arcade machine.
However, I do have a soft spot for the sound of someone turning the longwave tuning knob on a radio, or through TV channels, in a retro found-sound/sound-collage cassette tape mashup kind of way.
Apparently, it's also called "Broken Transmission".
Examples would be the equally horrific and awesome ▣世界から解放され▣ by internetclub, ビジネスロケーション by asutenki, and the rather splendid Goodtimes by KROPN.
The trouble with this stuff is that all roads lead back to Vaporwave, as the algorithm slowly shifts you towards the more popular stuff. It's funny how I can enjoy one niche of it, but be so against an apparently very adjacent niche.
The whole nmesh album Dream Sequins® is a good halfway point between the two, and probably more accessible than anything I've mentioned above.
* * *
That's it for another week. Am looking forward to being jetlagged in the opposite direction next week!