Printing
I am not offering prints (or plots) yet, but here are my guidelines for getting your Concord printed.
Sizing
Concord is designed to fit on standard A5/A4/A3/A2 paper sizes. If you wish to print borderless I suggest sticking with those standard sizes. If you have a frame with a mount then adjust your borders accordingly.
If you want a border and wish to stick with the standard A* sizes, then I would use the following sizes for A3, you can scale up and down for the other sizes.
Inches: 11.7" x 16.5" for borderless A3, or 9.7" x 13.7", with a 1" border on the top and sides, and a 1.9" border on the bottom.
Metric: 246mm x 347mm for borderless A3, or 246mm x 347mm, with a 25mm border on the top and sides, and a 48mm border on the bottom.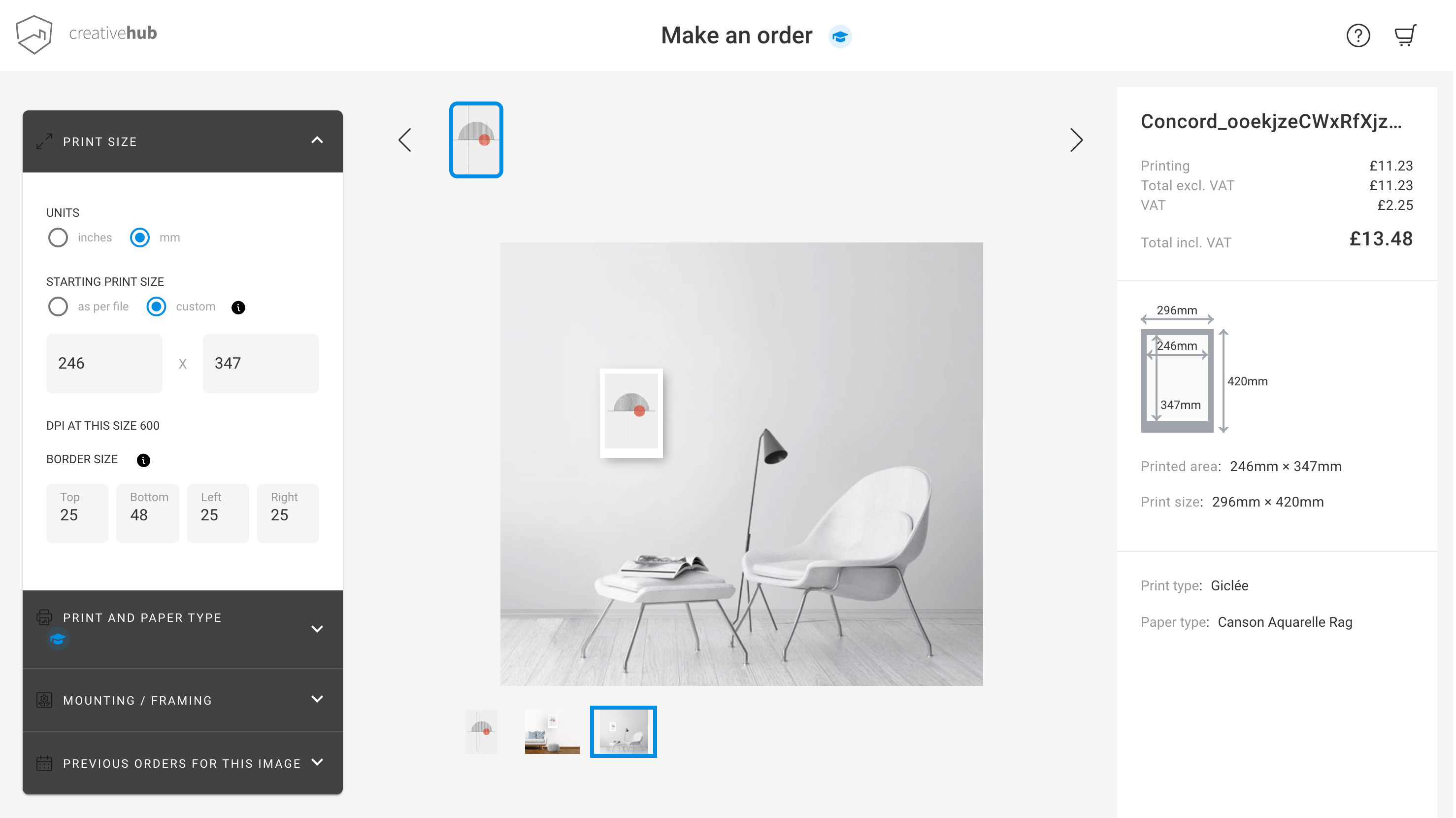 Paper
My paper suggestions are Canson Aquarella Rag or Hahnemühle German Etching. The Hahnemühle specifically for prints with a black background.
Printers
When finding a printer to print for you, I recommend going in this order...
Find someone local
Find someone local-ish online
Order from The Print Space who shop globally
For 1 & 2 the questions to ask are "Does your printer use more than four ink cartridges?" and "Do you have Canson Aquarella or Hahnemühle paper?", if the answer is "yes" to both of those then you can probably trust them to do a good job.